With New York being the city that never sleeps, one can imagine the many activities to indulge in while here. Whether you're a tourist or native New Yorker, not many people can say they've seen all the big apple has to offer, especially in terms of food.
For those of you who want to attempt it why not start with some of the city's black-owned restaurants. Yes, you read that right black owned. Even with gentrification at an all time high there are still places that exist within our communities that feel like home.
Here's a list of 10 I think are worth visiting at your leisure.
Sweet Science 135 Graham Ave, Brooklyn, NY 11206
Located in Willamsburg Brooklyn Sweet Science is known for the serene atmosphere equipped with a bountiful bar. The menu features classic items like the sweet science wings to the Joe Louis Burger.
Amarachi Prime 189 Bridge St, Brooklyn, NY 11201
Now Amarachi is a Downtown Brooklyn gem! This eatery prides itself on providing enthusiasts with culturally rich cuisines with dishes deriving from Nigeria to the Caribbean.
Nabe Harlem 2367 Frederick Douglass Blvd, New York, NY 10027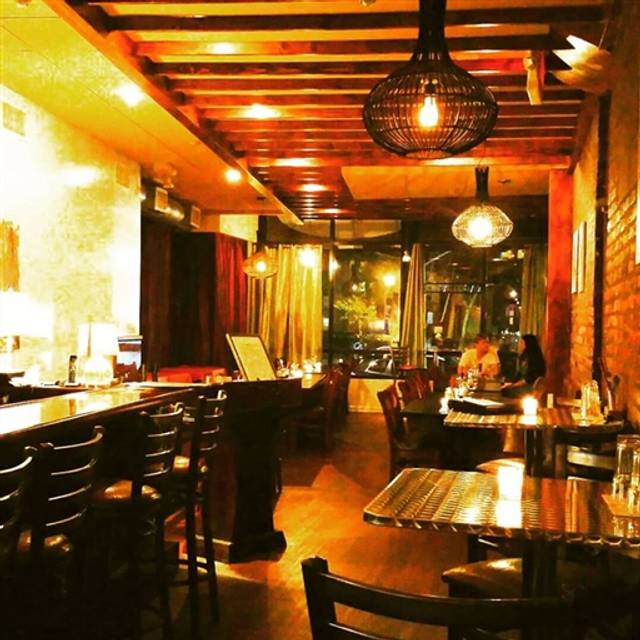 Nabe Harlem is a prime example that culinary is an art. This black owned restaurant specializes in Japanese fusion cuisine. Quite different than what we're use to seeing from a black-owned establishment.
 B2 normally pronounced B-Squared is a prime example of French renaissance that is happening in Harlem's food scene. The menu highlights French flair with home cooking touch to it.
 The name of the resturant truly exemplifies the theme of the estabishment. Providing comforting, classic southern dishes, and get this, with a plant-based twist!
The Pink Tea Cup is part of New York history and gained notoriety from standing strong in the West Villiage. In modern day it now sits in Fort Green and still embodies the soul food it always has.
Bed-Vyne Cocktail  305 Halsey St, Brooklyn, NY 11216
Bed-Vyne Cocktail is the place that young professionals flock to. It's where the people of the neighborhood created their own "Cheers" where everybody will want to know each other names.
MIST Harlem 46 W 116th St, New York, NY 10026
MIST is known as the "living room of Harlem" with this establishment offering 6 rooms of  awesomeness. Imagine having a drink at the beautifully lit bar then going into the next room for a comedy show. This is typical for a night at MIST.
Buka  946 Fulton St, Brooklyn, NY 11238
Buka is an easy going resturant sitting in Clinton Hill featuring Nigerian cuisine. It's the ideal spot for anyone who has never tried Nigerian food and may be feeling a bit curious.
Ashford & Simpson Sugar Bar 254 W 72nd St, New York, NY 10023
The Sugar Bar brings soul to the Upper West Side. Plan to get southern food while  listening to some live music inside of brownstone. Very New York!
With this list as a beginners guide to Black-Owned Restaurants in New York City, I'm sure it will awaken your taste buds for much more!! Enjoy.